Blue Impulse, Japan's renowned aerobatics team, showcased their impeccable manoeuvres.
MIHO AIRBASE, TOTTORI – After a four-year hiatus due to the Covid-19 pandemic, the Japan Air Self Defence Force (JASDF) resumed its annual air show at Miho Airbase on May 28th. The event in late May attracts aviation enthusiasts from near and far.
The highlight of the show was the aerobatics by Blue Impulse, Japan's renowned aerobatics team. Despite the cloudy weather, the spectators were eager to see the impressive display by the team, also known as the 11th Squadron. The pilots of Blue Impulse, whose planes resemble dolphins in flight, are nicknamed "Dolphin Drivers" by the JASDF.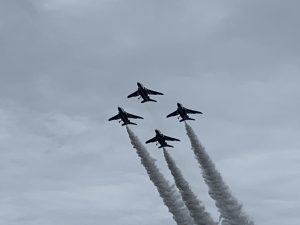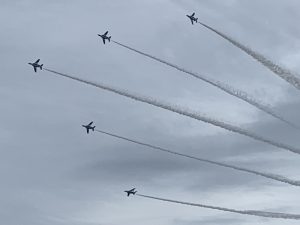 The team displayed their skills and precision in a series of aerial manoeuvres, thrilling the onlookers. They also performed a special display honouring the medical workers during the Covid-19 crisis, gaining them widespread recognition last year.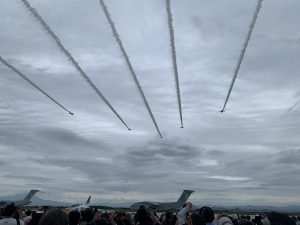 Miho Airbase is a vital hub for C-2 transport operations, sending aircraft to domestic air bases and on international rescue and aid missions. The base also trains transport aircraft pilots. Visitors at the air show had a chance to see some of these aircraft up close and learn more about their roles and functions.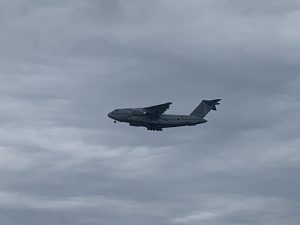 The air show at Miho Airbase was a rare opportunity for people to enjoy the beauty and excitement of aviation.