Matsue – Suitourou, a lantern festival, l was held in Matsue in 2022. This was the first time since 2019 when the year had been before the emergence of the Coronavirus. The relaxation of the Japanese Government's policy enabled the Festa to open again. The lights put spectators to immerse themselves in the sea of illusion. Suirourou is worth visiting for travellers.
Having been indispensable for the fall season in Matsue to highlight, the townspeople were eager to resume holding the event. While lights illuminated the zone adjacent to the castle, Japanese drums, which were beaten by performers of each castle town's honourable and competent player, were resounding from the castle downtown to the top of the castle to expedite the mood of the festival.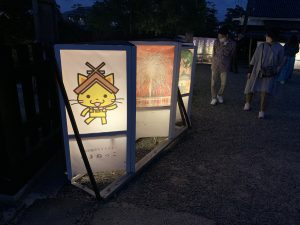 Many visitors, not only from Japan but foreign countries, came to the castle. Even passersby were also attracted by the beautiful moment. The writer, of course, was also looking forward to visiting the thcourtle during the event.
The lanterns were made by those who were from children artisans living in Matsue. Remarkably, even spectators were enabled to make lanterns with the help of the volunteer staff of the event. Each lantern emitted the light of a mirage, mesmerizing passersby.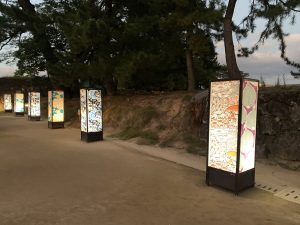 Suitourou is scheduled to be held in 2023.