MATSUE – Imagine Coffee, located in the charming city of Matsue, is where Misaki Fukuma, a native of Kyoto, expertly roasts coffee beans. With its sophisticated atmosphere, this café has captivated the hearts of countless customers who flock to savour the diverse flavours crafted by Misaki's skilled hands.
After pursuing a degree in architecture, Misaki initially worked for a construction company in Kyoto. However, the alluring flavours of coffee she had encountered during her teenage years beckoned her to embark on a career change, drawing her into the world of coffee. While serving cups of coffee near the revered Fushimi Inari Taisha shrine in Kyoto, Misaki honed her skills as a barista, immersing herself in the art of brewing the perfect cup.
After marrying a Matsue resident, Misaki decided to relocate to Matsue. Being unfamiliar with the city and having no connections besides her husband, she initially grappled with solitude. However, her tenacity led her to approach the owner of a local café, requesting employment. This bold move would ultimately pave the way for her precious opportunity to work at the renowned establishment in this water-bound city. Fueled by her unwavering passion for coffee, Misaki embarked on a new chapter of her career, serving her clients with unparalleled expertise. 
Misaki's distinct Kyoto-accented Japanese quickly endeared her to the loyal clientele of the café. Although the role of roaster had previously been exclusive to the café's master, Misaki's unyielding dedication to her craft earned her the responsibility of roasting. As the first female roaster, she emerged as a shining star at Imagine Coffee. The café also expanded its offerings with a new roasting coffee bar near Matsue City centre where Misaki was promoted to chief roaster. Additionally, amidst her professional growth, she welcomed the arrival of her baby – a joyous occasion that felt like an extension of her love for coffee.
(Takashi Saito)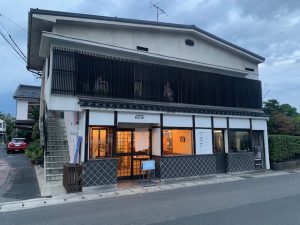 Imagine Cofee Roastery 
1F-Imagine Coffee Building
1-36 Omachi Matsue, Shimane
6900848