Matsue – In the spring of 2023, not Universal Century, it has been more than 400 years since the Horio shogunate established Matsue. The city is now incorporated as part of the Earth Federation.
The space colony Side 3 abruptly proclaimed its independence as Zion Dukedom and declared a breaking war against the Earth Federation. The Zionic Army has crept into the land of the earth, unfolding fierce battles even in Matsue.
It reports that the Zionic amphibious mobile suit Acguy is lurking in Shinjiko Lake, so RX-78 Gundam, Earth Federation Army, is trying to intercept the Zionic robot.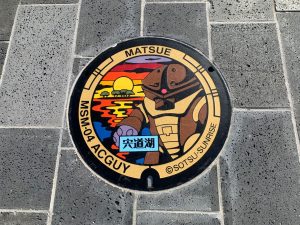 Many Matsue residents and tourists are trying to take photos of the battle.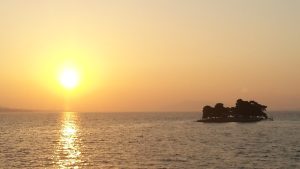 (Written by Takashi Saito)