Matsue – Blew a gentle breeze; exciting cycling made the writer happy. On Jan 15, around midday, the writer enjoyed cycling around Shinji lake with the help of Matsue's rent cycle shop, TRIP SPICE. This bicycling allowed him to see another view of Matsue compared to seeing through the car windows.
Glittered like a mirror, the atmosphere at the lake was so idyllic that he could see the enchanting views. Many Matsue residents strolled alongside the lake, and they seemed to enjoy having their activities with caution on the omicron.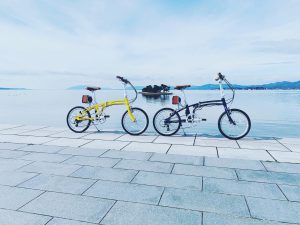 TRIP SPICE provided the writer with an advanced electric bicycle. Assisted by the high-tech bike, he was able to pedal lightly and speed up easily. The excellent cycling experience enabled him to expand his comfort zone.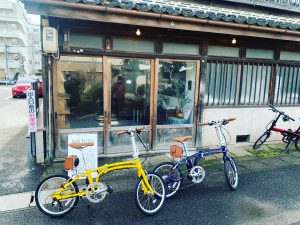 Related article 
For" My friend's joy," Shimane man challenges
TRIP SPICE (English available)
1-F SUETSUGU
5 Suetsugu-Cho Matsue, Shimane
690-0846